Descendants of z Peronowki dogs (including the pack of children and grandchildren of Eligo) are very successful on the shows rings in Italy.
And at the club show in Milano it was not different...
BEST OF BREED (BOB), title BEST FEMALE and CAC received daughter of Eligo Peronowki X-Arimminum Incognita.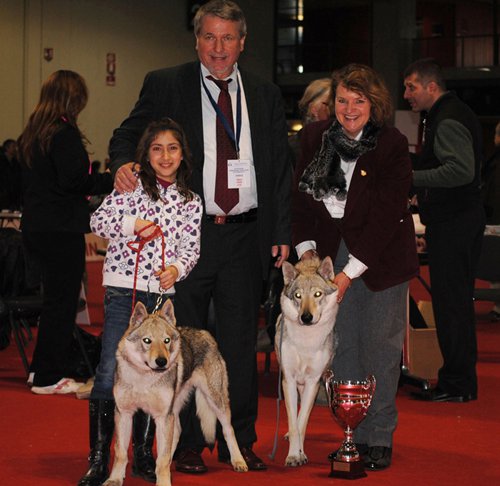 (on the photo: Back Arimminum Arimminum Wolf and X-Incognita)
Another interesting thing: X-Incognita was born as the only puppy... She was pretty small - lower than average weight... But it is not the only case when small puppy grew up to become a huge winner...